Resident – Lighting and furniture design
Resident is the first design agency that I had the chance to meet in New Zealand.
Established in 2011 by Simon James and Scott Bridgens, Resident is a globally focused design company, based in New Zealand. This company is used to design lamps and furniture for home but also for work environments. They have amazing products with great details and a nice balance between shape and material.
Nina Hazlehurst, Resident' sales manager for the UK & Europe, welcomed me in an amazing showroom. She not only introduced the brand, but also the products and how they are created. After a short time, Scott Bridgens joined us. We talked about his vision of design, and how he puts it into practice. We also share impressions about how a designer's background and the people around him can influence the way he thinks and creates. It clearly means that everybody is inspired by his own past and culture. As New Zealand is a new country, designers have more freedom to create, which is not the case for French Designers, for instance, as France has probably a stronger design past.
What I also really liked about Resident is its vision of work. The team in charge of design also deals with the business part. But most of all, they are all open-minded workers, who are meeting a lot of people: they don't hesitate to ask for new designers to work with them in order to expand their products offer. As a result, day after day, fresh ideas and new opportunities emerge.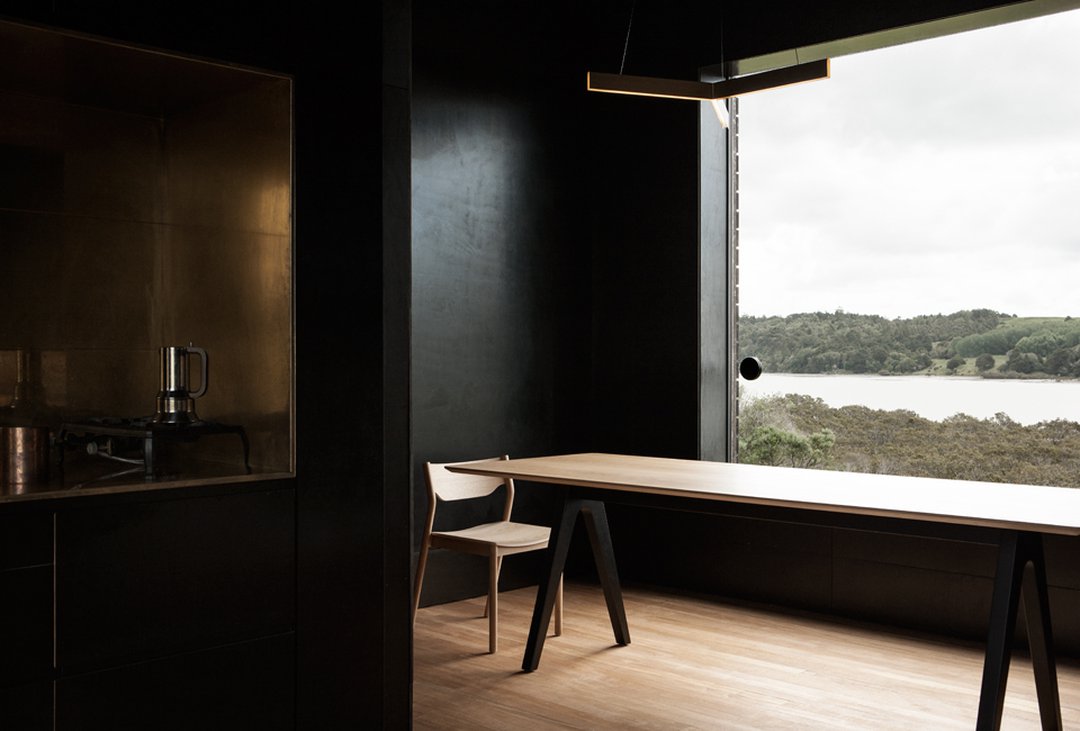 I finally asked a question about sustainable design when Nina and Scott Bridgens talked about manufacturing. They explained that a product is mainly produced in the country where it will be sold. It is the for example the case for America or the UK.
Then, Scott Bridgens told me the two main points for a sustainable design:
1. Creating an object with the longest life expectancy as possible. If a product costs $100 and is used for 100 years, then, it is a high-quality product. However, if the product costs $5000 and is used for 5 years, then, it can be considered as a sustainable product.
2. Creating a simple object. We hear it all the time, I know, but I assure you, it's true. Most of the time, a simple object can be timeless. That's why simplicity is very difficult to get. Good point if you want a sustainable product, right ? On top of this aspect, it is important to add a touch of originality. Creating an original product is not helping a lot the sustainability part, but it is a competitive advantage when it comes to the selling.
3. Manufacturing a product with the highest quality. Indeed, using a sustainable and clean material with not much degradations will bring a new product dimension. It means that a sustainable product can be manufactured wherever in the world, in China, in America or in France, and it is not a guarantee of sustainability… However, its quality is crucial. Having as goal to be the best!
I also had the chance to visit the warehouse with Nina, where I could go behind the scene and understand the working methods. We mainly talked about how some of their lamps were produced. Nina also explained me what was the biggest difference between Resident and other design agencies: at Resident, they keep stocks of their products. In this way, they can respond really quickly to the consumers' needs. What's more, I am really glad that I had the chance to see the underlying business part of the design activity: design without sales strategy is poor.
So, thank you Resident for the warm welcome!
If you look for more information about Resident activity, don't hesitate to go check their website:
This article is the first of a long series. Therefore, please be indulgent and let me know if you have ideas for improving my writing by sending an email at victor@coolamondesign.com or by writing a comment.